Roofers for chimney work in South London or Surrey
Keep your chimney in South London or Surrey in good, working order with our roofers. We can carry out all aspects of chimney work, including chimney repointing, chimney stack repairs, chimney rebuilds, chimney re-lining, chimney maintenance, capping, cowls, lead flashing, and more. Your chimney will be exposed to the full force of nature and will need to withstand strong weather conditions. Like any part of the roof on your property, it is important that they are regularly surveyed to check for damage.
Even though most properties have central heating, chimney stacks still remain. Our specialist roofing contractors can work across all types of chimneys of both residential and commercial roofs. We only use the best quality materials to ensure your chimney remains in excellent condition for longer.
Our roofers offer free and impartial chimney surveys and advice regarding your chimney at any time
Health and safety remain a priority at all times for our roofers and we are fully insured
Our roofing contractors have a vast amount of experience in the industry and all work is carried out to the highest standards
We are members of Checkatrade and take great pride in our excellent reputation
Our roofing company is customer-focused and we can offer a whole range of bespoke roofing and chimney services to suit your requirements
For more information about our work, please call now on 07719 059 070.
Chimney repairs in Surrey or South London
Are you looking for chimney repair experts in Surrey or South London? Over time, chimneys will deteriorate due to wear and tear. Lead flashing, brickwork, and mortar can decay and crumble and in the most severe cases, chimneys could collapse. This will not only damage your roof, but also put you, your family, or the public at risk.
Here at World of Roofing, we offer a whole range of chimney repair services. We can complete small chimney repairs through to the most complex chimney re-builds. We will ensure your chimney stays safe for many years to come.
Our comprehensive range of chimney repairs include:
Installation of chimney cowls
Replacing brickwork, render, mortar joints, and other parts of your chimney
Chimney re-pointing
Replacing old chimney flaunching
Crown repair
Chimney flues
Chimney flashing repair
Chimney rendering
Chimney cap repair
In the most serious cases, chimney re-building or chimney removal may be required. Although this might seem like a big job, this is often the most affordable and efficient way to restore your chimney.
Signs that your chimney needs to be repaired include spalling, failing mortar joints, shaling, ruined walls, cracks in the chimney crown, and discolouration.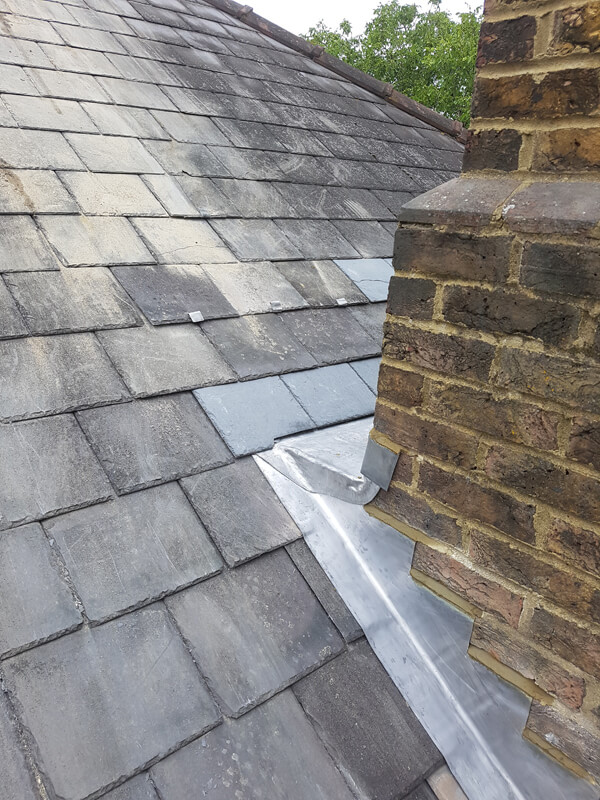 Roofing quotes & prices Surrey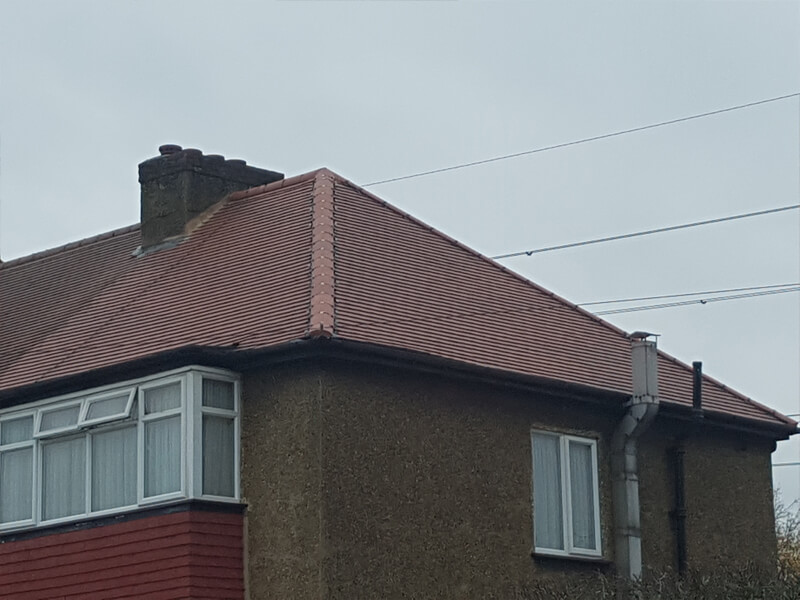 New roofs & repairs Surrey
South London and Surrey chimney re-pointing
Chimney re-pointing is the process of repairing your chimney to restore its structural integrity and replacing missing or damaged parts of your chimney. This includes the re-application of mortar to the joint between bricks, that may become weathered over time.
We will re-point your chimney, so it stays strong and looks great. If you are looking to add value to your property, chimney repointing can give a clean and finished appearance. Our highly skilled roofers will always ensure that any roofing work is carried out with the minimum of inconvenience or disturbance. We will always do our best to be respectful of our clients' needs and will communicate clearly at all times.