Expert and accredited emergency roofers in South London or Surrey
Do you need five-star emergency roofers or same-day roofers in South London or Surrey? Do you have a leaking roof, cracked gutters, storm-damaged roof, or flat roof problem? Our professional roofing contractors offer a prompt and reliable service and can handle all types of roof repairs, roofline repairs, and other roofing services.
Our roofing team is experienced and fully insured to carry out all types of pitched roofs, flat roofs, roofline, and specialist roofing work. This includes emergency roof repairs, re-roofing, and gutter or fascia repairs. If you notice a problem with your roof, prompt action is essential to stop it from becoming a bigger issue. Getting our professional roofing contractors in to prevent further damage can save you plenty of time and money in the long run.
When our roofers attend your property, they will survey your roof to diagnose the problem. If they cannot fix it there and then, they will make it safe and secure and provide temporary protection. We will then complete the full repair as quickly as possible.
Our emergency roofing services include:
Water damaged and leaking roofs and rooflines
Storm-damaged roofs
Accidental damage to roofs
Broken gutters
Pitched roof repairs
Fascia and soffit repairs and replacements
Criminal damage to roofs
Expert roofing advice and guidance
Contact us for emergency roofing today by calling us now on 07719 059 070.
24-hour roofing company in Surrey or South London
As a leading roofing company in Surrey and South London, we understand how frustrating it can be when there is a problem with your roof. From missing slates and holes in pitched roofs to cracked flat roofs, it is important to call our professional roofers. Here are a few reasons to call us:
Transparent fees: We know that when you are experiencing roofing problems, it can be costly. We will always provide free surveys and offer completely transparent and clear quotes with no hidden fees.
Prompt service: Our roofers will always aim to attend to your roofing emergency as quickly as possible. We are available 24-hours-a-day, seven days a week, and are always responsive.
Roofing experts: Our roofing team is highly experienced, professional, and friendly. We can complete all roofing jobs, no matter how big or small and we work with all types of roofing systems.
Commercial and residential roofs: Our roofers work with residential and commercial clients, and can tackle projects of all sizes.
Safety first: We adhere to the strictest health and safety standards to always ensure our team, you, and your property are safe.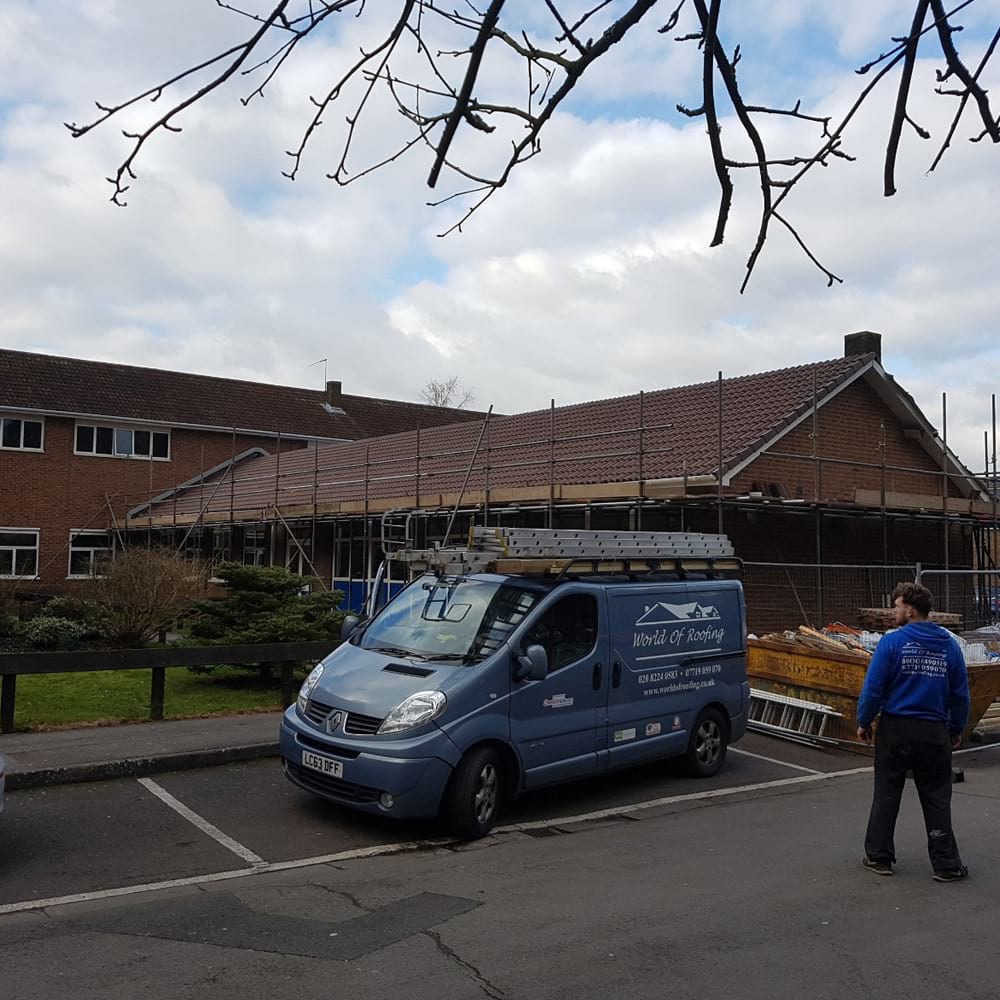 Roofing quotes & prices Surrey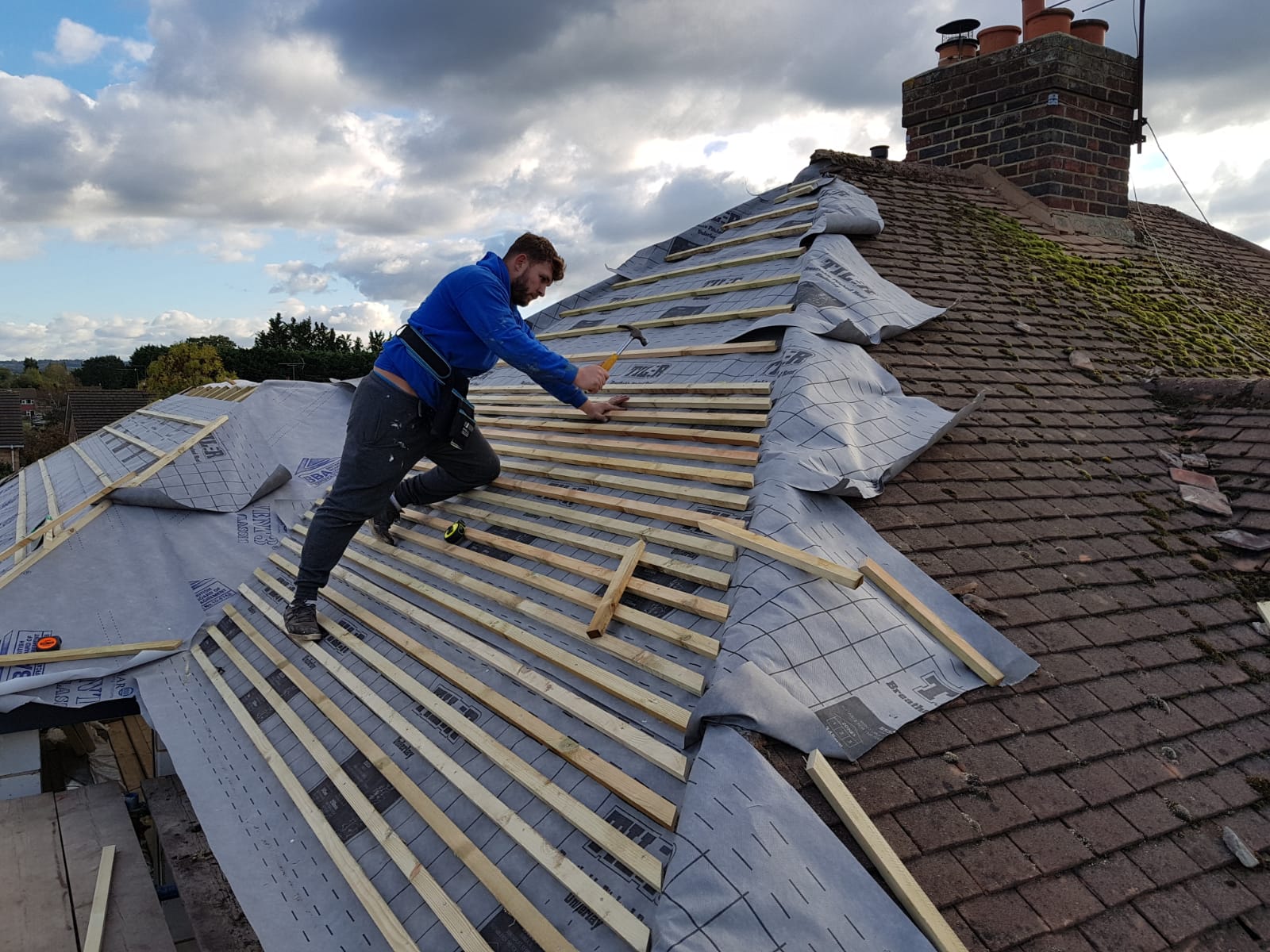 New roofs & repairs Surrey