Our expert team fix roof leaks in South London or Surrey
Do you have a roof leak that you need to be repaired? Perhaps you need roof tile replacement? Do you have signs of damp or water ingress from your roof? Here at World of Roofing, we are roof repair specialists and we can fix any type of leaking flat roof or pitched roof in South London or Surrey.
The team at World of Roofing are roof maintenance and repairs experts. In many cases, all that is needed is a small repair to stop a leak or prolong the life of your roof. We offer same-day roof repairs and will always offer you the most cost-effective, fast, and reliable solutions. We only use the best tried-and-tested materials, so we can quickly and efficiently solve any roofing problem.
We strive to offer exceptional roofing services and excellent customer services at fantastic prices; this is reflected in our reviews on Checkatrade. We have been working in the roofing trade for over 13 years and always offer a transparent, proactive, and friendly roofing service.
Free & no-obligation roof repairs and leaky roofs quotations at any time
Free help and advice regarding your roofs
Flat and pitched roof services and all types of roofs repaired
24/7 emergency roof repairs service
Roofline repairs and specialist roofing work completed
Full public liability insurance and all new work is fully guaranteed
Call now for free help or advice on 07719 059 070.
Fast roof leak repairs and roof tile replacements in Surrey or South London
Your roof is your first line of defence against the elements, so it makes sense that it may need regular maintenance. Here are some of the most common reasons for roof leaks:
Age: Over time, all roofing products will degrade and be subject to wear and tear such as weather and debris. This can lead to slipped or cracked tiles or slates or worn flat roofing that could lead to leaks. The lifespan of the roof will depend on the material and application.
Damaged underlay: Any slipped or missing tiles can cause the underlay or roof membranes to become exposed. This may, in turn, lead to it rotting or tearing.
Damaged flashing: Flashing that is damaged or has not been installed correctly can cause leaks or other issues. When these seals are broken or out of place, water can easily seep in and cause a leak.
Gutter issues: Water normally runs from the roof and into gutters that channel it away downpipes and into the drains. Gutters can become filled with leaves and other debris and this can stop the water from flowing properly.
Pitch issues: The pitch and valleys of your roof may become potential entry points for water.
Fascia and soffit problems: Soffits and fascias can cause issues if they rot and have holes. Animals, such as birds can then find their way into the holes, creating a bigger issue.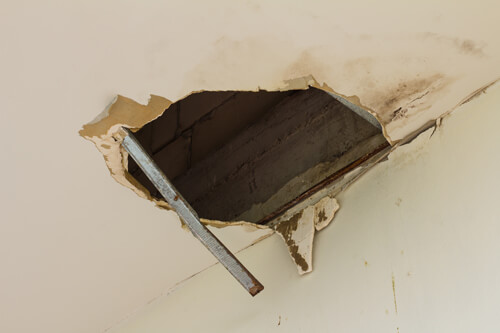 Roofing quotes & prices Surrey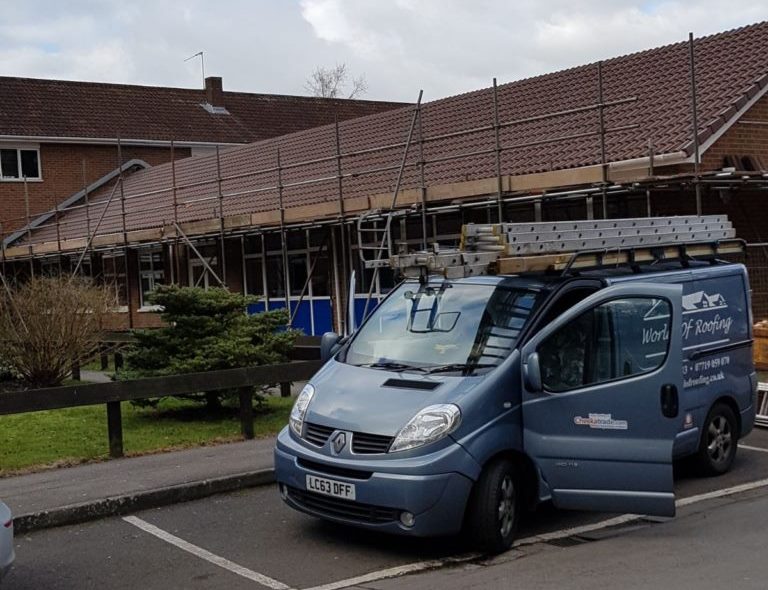 New roofs & repairs Surrey