Strong and presentable fascias and soffits to maximise your guttering system
Fascias and soffits do a lot more than just make the edges of your home's roof look smart and attractive. They are integral to your property's ability to drain away rainwater efficiently, and keep the roof well-ventilated and moisture-free. As such, it is important to ensure that your fascias and soffits are in good condition and free from damage. Here at World of Roofing, our team can install, maintain and repair your fascias and soffits to make sure that your roof and guttering look well-kempt and function as efficiently as possible.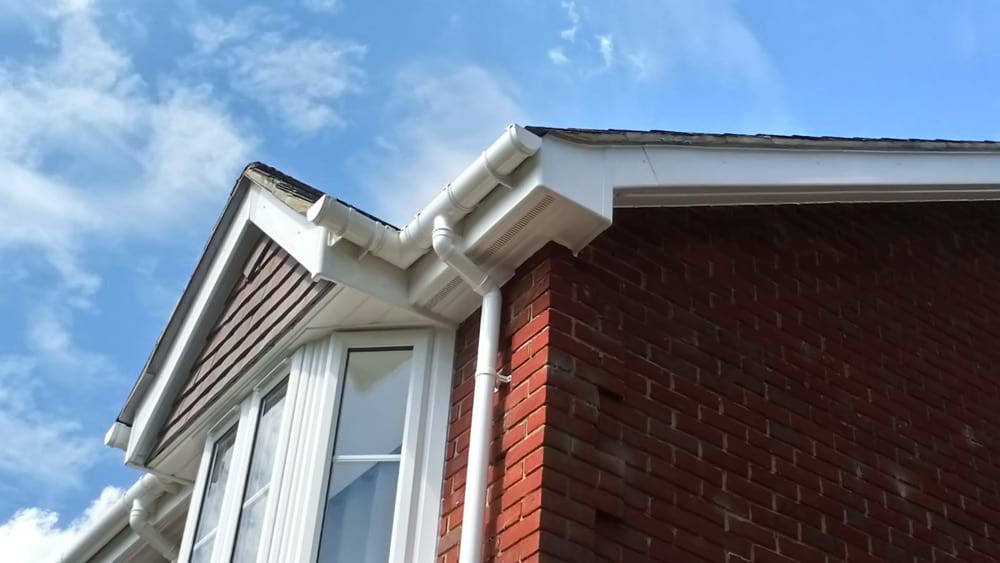 Fascias explained
To identify the fascia board on your roof, you need to take a few steps back, so that you're looking at your property with a slight side view. The fascia is the board that the guttering is attached to – it runs along the length of the lower edge of the roof, where the roof meets the property's outer walls. As well as making the guttering system look neat, it also has an important function. As the fascia supports the gutter, it needs to be strong and robust so that it can handle the substantial weight of the gutter during heavy rainfall. Living in the UK, we all know that, when it rains, it really rains; the fascia needs to be able to cope with that.
The fascia board is also responsible for supporting the bottom row of tiles on your roof. This is another element that can test the fascia's load-bearing capabilities, so it is important that damaged, weakened or old fascias are updated with stronger and more durable designs.
What you need to know about soffits
While the fascia holds the guttering and the bottom row of tiles in place, the soffit board is responsible for covering up your roofing rafters and giving the edges of your roof a neat and presentable appearance. You can identify the soffit by looking up from the base of your property.
It is the flat underside of the roof's edge, and is located under the fascia board. On some properties, the soffit is ventilated to maximise airflow into the roof (on other houses, ventilation is achieved through the fascia).
As the soffit is not exposed to the elements, it is sometimes made of timber – although uPVC is common for fascias and soffits nowadays.
We can install, maintain, repair and replace your fascias and soffits
Here at World of Roofing, we provide a wide range of services to look after your fascias and soffits. If we're building or replacing your roof, then you can rest assured that we'll install high-quality fascias and soffits to maximise your guttering's ability to drain away rainwater. We can install either timber or uPVC options, depending on your preference. If you've noticed damage on your existing fascias or soffits, we can provide efficient and affordable repairs and maintenance work to get your roofing system back into the best condition.
To find out more about our services for fascias and soffits, contact us at World of Roofing today. We're happy to provide you with a free, no-obligation quotation for the work.
Request a callback from our team