EPDM and rubber roofs in Surrey
Roofs are a vital part of any property. Without a strong, weatherproof covering for your home or business in Surrey, you can experience water damage, leaks and damage to other parts of the building.
World of Roofing can offer durable roofs for all types of commercial and domestic properties.
Our roofing contractors have more than a decade of experience fitting and repairing all types of roofing on homes across South East London and Surrey. Our skilled tradesmen can offer advice on the best roof for your home, garage, or business as well as delivering high-quality work to an efficient timescale.
There are a range of repairs, maintenance and roof replacements offered by World of Roofing including:
Fibreglass, felt and GRP roofing
Emergency roof repairs after storm damage
Replacement soffits, guttering and fascia boards
Repairs to chimney stacks, leadwork and parapet walls
Re-felting bay windows, porches or pitched roofs
Roofs on new build homes
Office or public building roof repair or replacement
We pride ourselves on our strong reputation in Surrey and the surrounding areas which is backed by approval from Surrey Trading Standards and excellent reviews on Checkatrade. Our team are here to help you and offer competitive pricing and a no-obligation quoting service.
Call 07719 059 070 today to discuss your project and ask for a free quote.
What is an EPDM roof?
World of Roofing can offer EPDM roofs which are a new technology delivering strong, durable roofing for projects of all shapes and sizes.
EPDM stands for ethylene propylene diene monomer and is a type of tough, synthetic rubber. The benefits of this type of roof are that it is extremely hardwearing and lasts a long time. It is also cheap, easy to repair and it can be applied in larger sheets than felt so there are fewer joins which means there are fewer weak points where leaks or peeling can occur.
Also known as rubber roofing, EPDM is applied with glue and can be stuck directly to a wide range of surfaces. This makes it really easy to apply on a flat roof and cuts down installation time.
One of the biggest benefits of an EPDM roof is the fleece backing which increases the thickness of the roof and is the reason it is so durable. This roofing material can last up more than 35 years as certified by the British Board of Agrément.
Like felt or GRP fibreglass roofs, EPDM roofing can be cut to fit various sizes and shapes of roof which means it is able to be installed on office blocks, home extensions, garage roofs, outbuildings, apartment blocks, public buildings and a wide range of other properties where durability and low maintenance is important.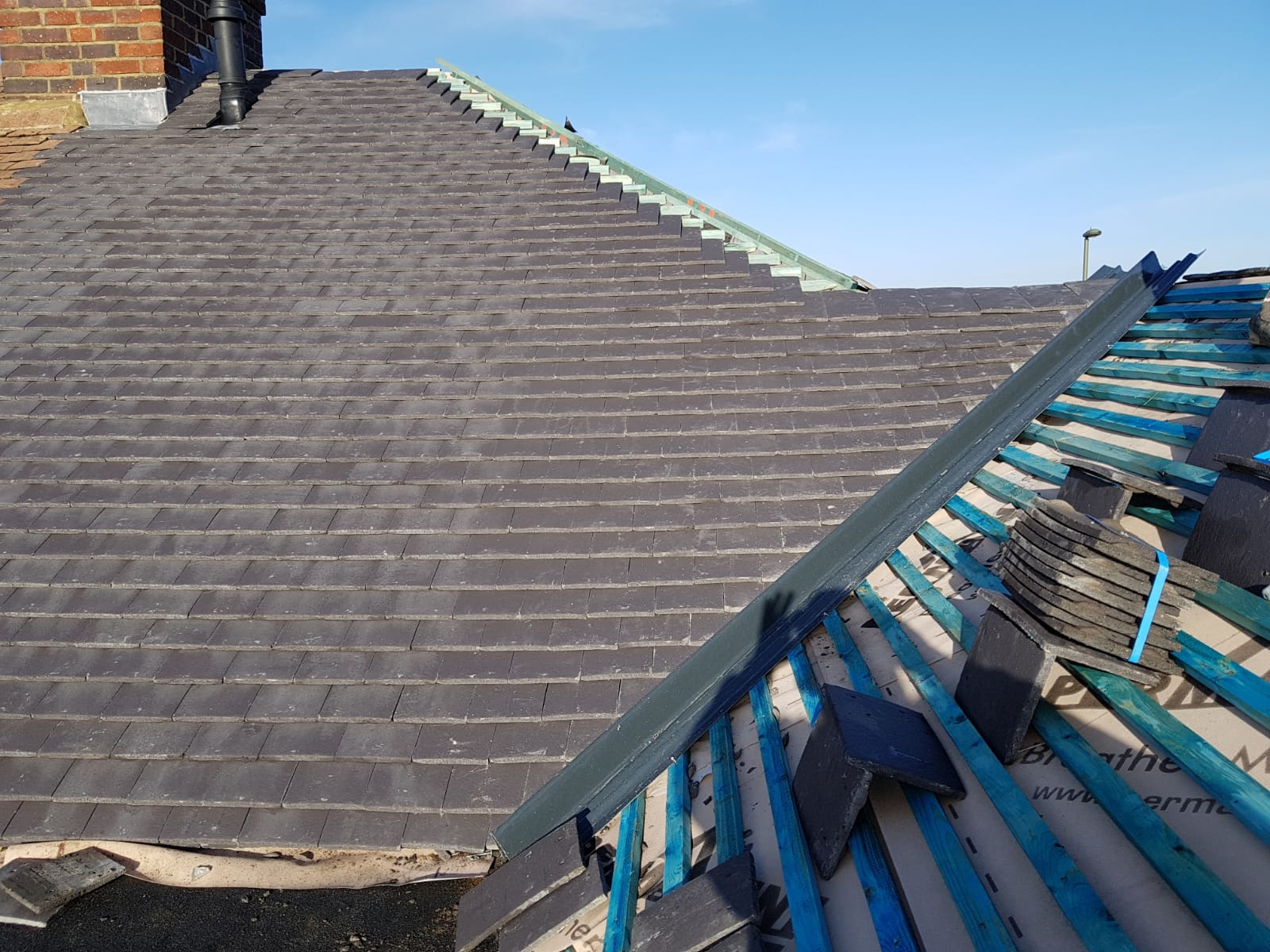 Roofing quotes & prices Surrey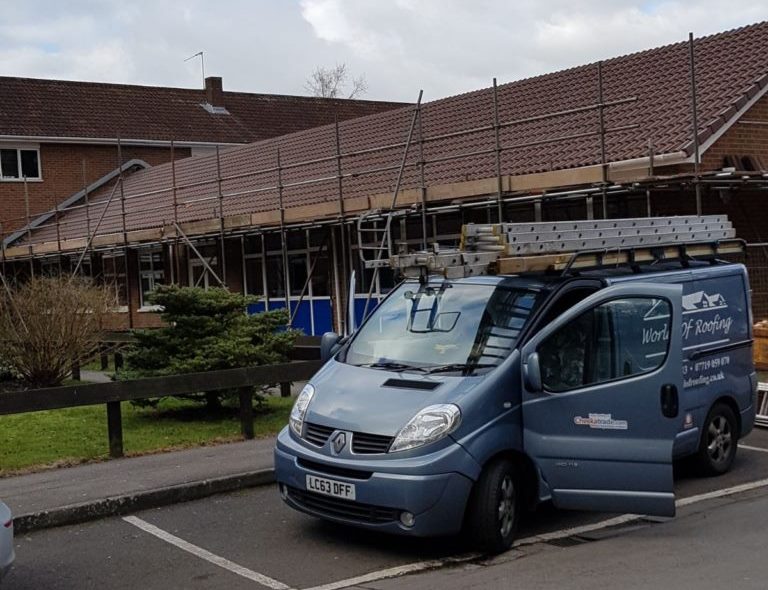 New roofs & repairs Surrey