We offer new and replacement roofs for domestic and commercial properties
Here at World of Roofing, we offer a wide range of roofing services for your every need. On the commercial side, this might be installing roofs for a number of new-build homes in a residential development, or replacing the roof on a school, shopping centre or office block.
For domestic customers, this could be a complete roof replacement or a new roof for an extension. We offer our services on a bespoke basis – so, whatever your roofing project, we're sure we have the ideal solution. Find out more about our roofing services below.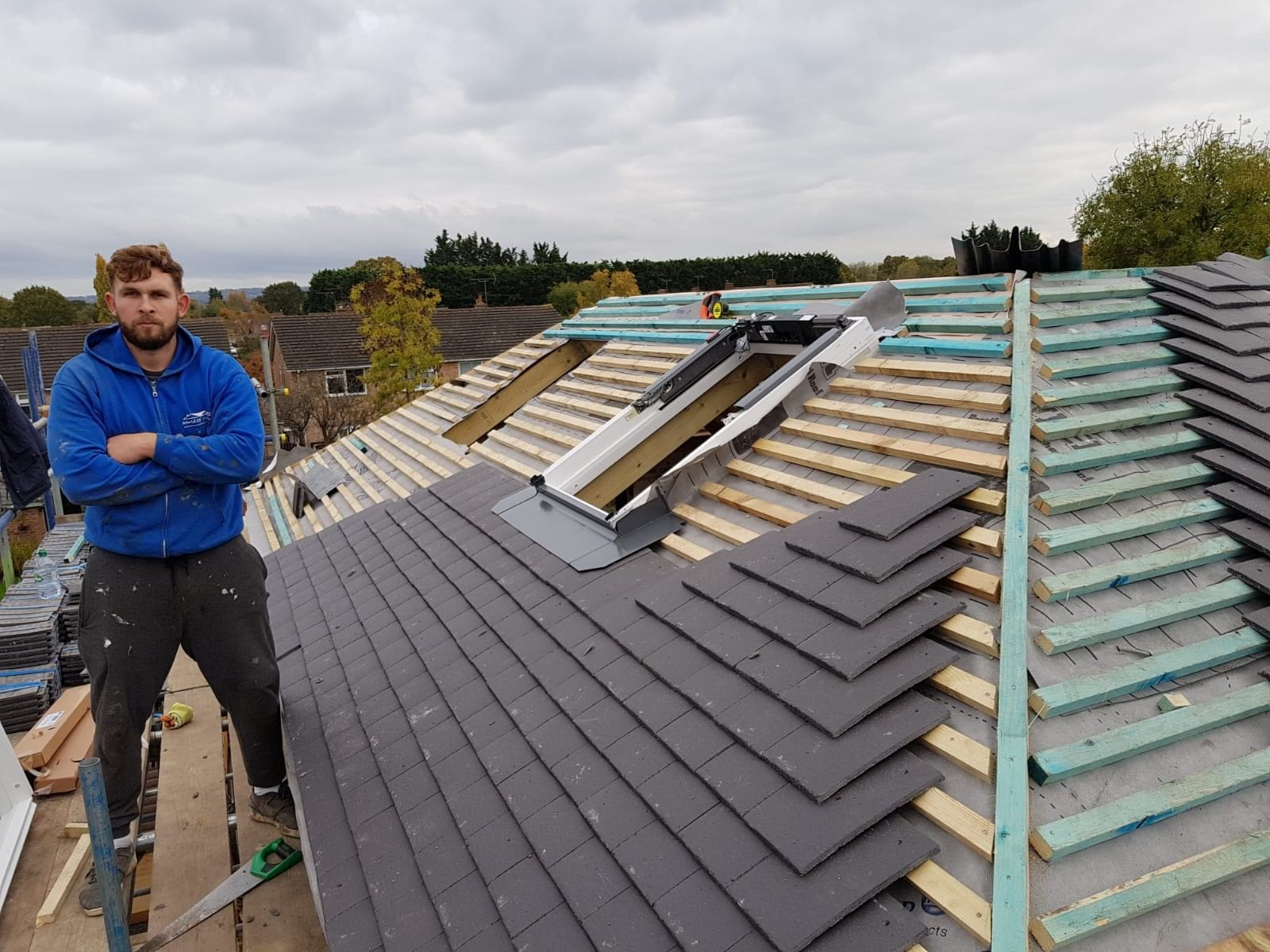 New roofs for domestic and commercial buildings
Our specialist roofers will install a durable, long-lasting and efficient roof for your domestic or commercial property. We are experts in both pitched and flat roofs, and offer roofs in a wide range of materials – including felt, slate, tile and fibreglass. If you already know what type of roof you need, then we will work in line with your specification to produce the ideal roof for your building. If you would like some guidance on roofing for your property, then our installers will be happy to assist with which materials or features you should opt for.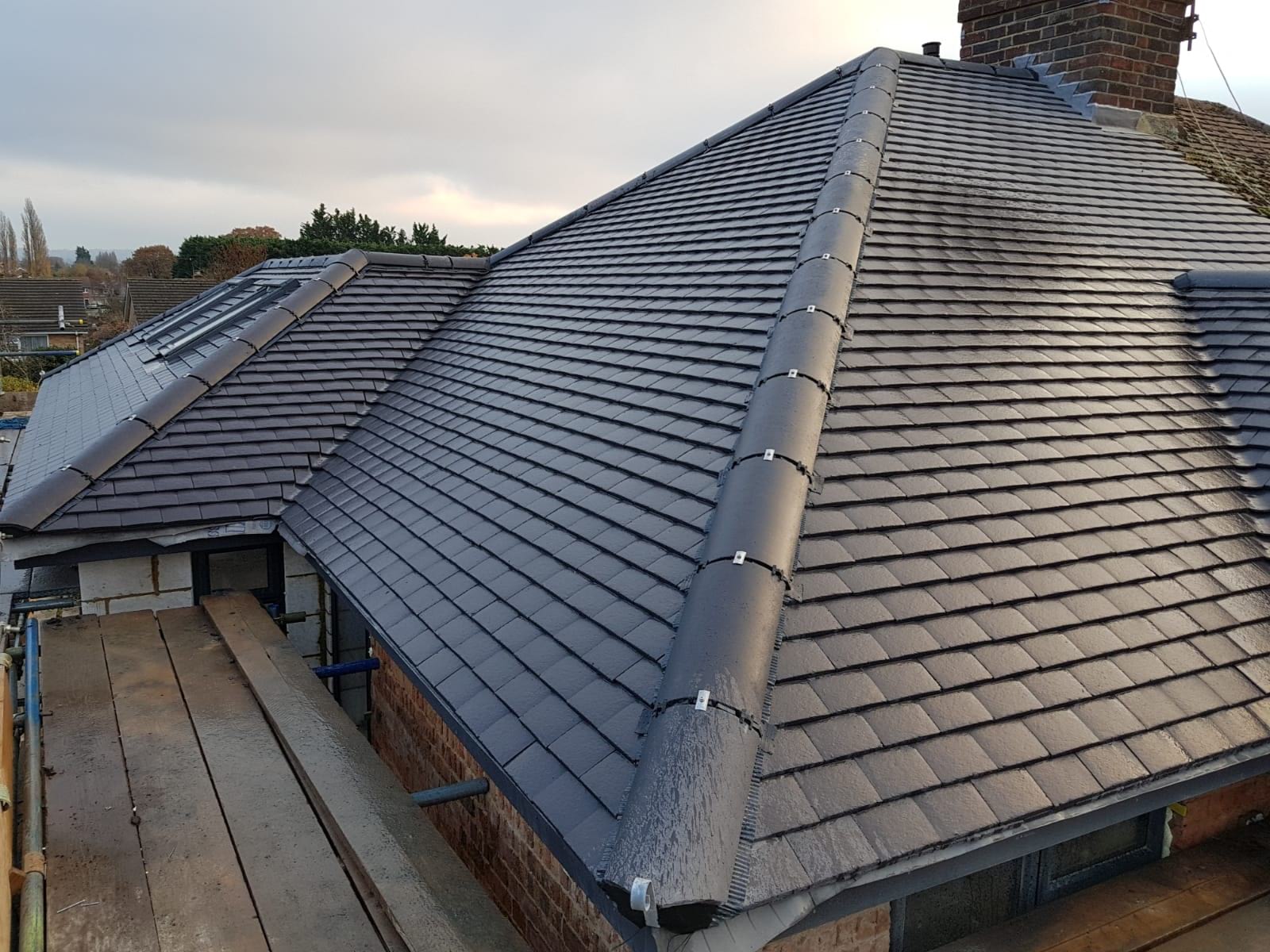 Complete roof replacements
If you need a replacement roof for your building, we can help. Just like with our new roof services, we're experts in working with a wide range of roofing materials for replacement roofs, and can provide you with a long-lasting pitched or flat roof in felt, fibreglass, slate or tiling. All our roofs are highly energy-efficient, waterproof and durable. So, whether your roof has been damaged and is beyond repair, or is just very old and so in serious need of updating, World of Roofing will replace it with a high-quality roof that meets all your needs.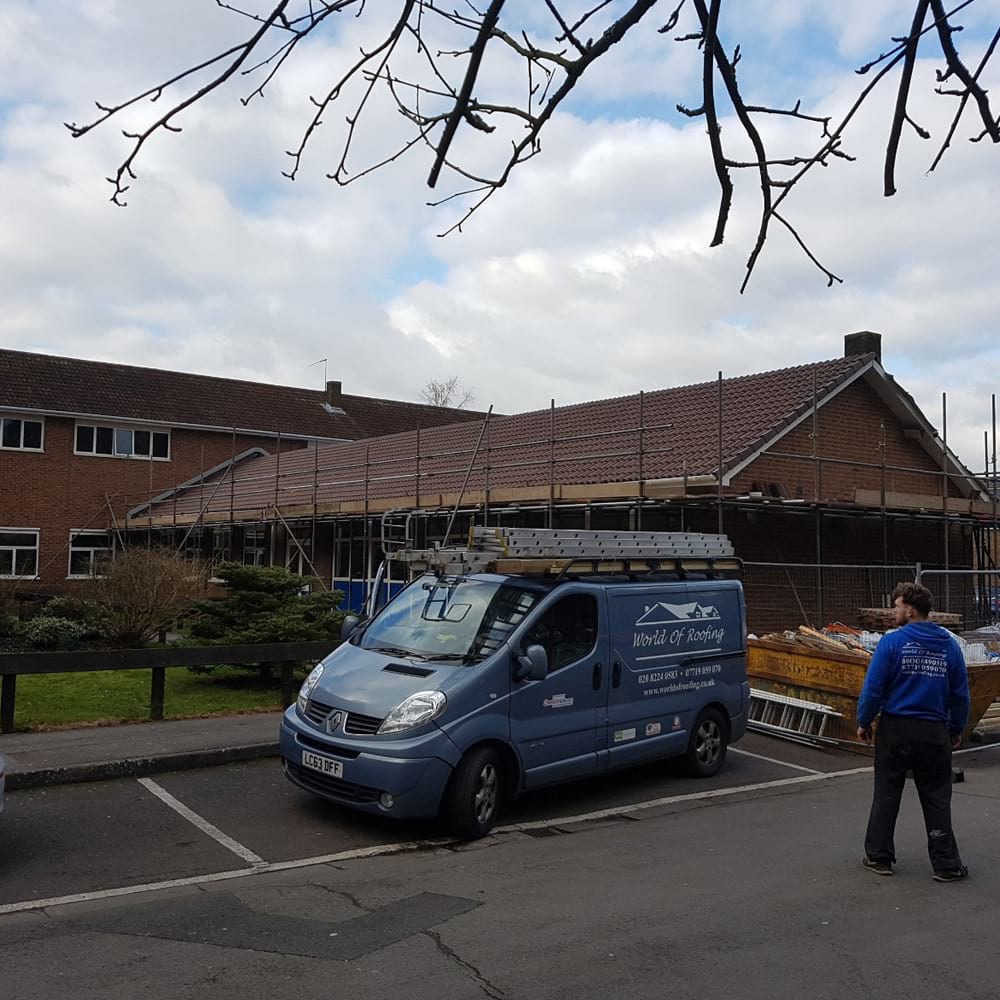 No roof is too big or small!
We deliver high-quality new and replacement roofs for properties of all shapes and sizes, with no roofing project being too big or small. Our loyal customer base is made up of homeowners and commercial clients alike, with each of our roofing services being tailored to the project on a case-by-case basis. Whatever the nature of your roofing project, we will always deliver our services with a friendly, personal touch. This dedication to customer service is a big part of why our family-run business has retained such a loyal customer base in South East London and Surrey over the years! We truly care about the work that we do.
If you need roofing services for your domestic or commercial property in South East London or Surrey, contact us at World of Roofing today and get a free, no-obligation quotation.