Roofline services and guttering in Coulsdon, Surrey
Are you looking for a local roofline company to install new fascias and soffits? Perhaps there are damp patches on your ceiling and you need roofing or roofline repairs? World of Roofing are experienced roofing and guttering contractors working in Coulsdon, Netherne on the Hill, or Kenley. Alongside a wide range of roofing jobs, both big and small, we can install, maintain, and repair all parts of your roofline, including fascias, soffits, bargeboards, cladding, and guttering systems.
Our helpful roofers always aim to deliver 100 per cent customer satisfaction with our level of workmanship and attention to detail. We can work on small domestic projects or large commercial projects, all at very competitive prices.
Our roofing services are wide-ranging and include everything from the installation and repair of flat roofs like fibreglass and rubber roofs, to tailormade roofing services, such as parapet wall repairs and the installation of Velux roof windows and skylights.
Generally, people do not think about their roofline until it starts to cause them issues, but this is an essential part of your roof and ensures that your property stays dry and protected from bad weather. Regardless of the type of roof you have and its configuration, we have the answer.
Years of experience fixing and replacing rooflines, improving fascias and soffits
Friendly, professional, and helpful team of experts
Free estimates for all kinds of roofing and roofline work
Affordable quotes and very competitive prices
All types of roofing and roofline work completed
Specialist roofing and roofline work, including chimney work
Work comes fully guaranteed
Insured for your complete peace of mind
Call now for a free estimate on 07719 059 070.
High quality uPVC fascias and soffits installed near Netherne on the Hill
The bad weather and climate in the UK can play havoc with your roofline. High-quality roofline products will ensure that your roof is protected from the elements. Fascias support the guttering, which ensures that rainwater is drained away from the fabric of your home, whilst soffits help the flow of air to the roof, which will prevent decay and condensation.
Benefits of our top-quality uPVC fascias and soffits include:
uPVC fascias are extremely durable so they will last for many years
Excellent weatherproofing to protect against wind, rain, and snow
Resistant to pollution and attacks from insects
Will resist rotting, peeling, warping, or flaking
Colours to suit all types of properties
Affordable but will give your property a fresh and smart appearance
We are always happy to answer any questions you may have about replacement roofline products. We only use the best quality products sourced from leading manufacturers.
CR5 cladding specialists
Cladding is an important layer that protects your property from the elements and means putting one material over the other to waterproof it and to prevent water from infiltrating the building structure. We can fit cladding correctly so it is long-lasting.
Our experienced roofers will work around your schedule to make an installation or project as smooth as possible. All our roofing services are delivered with a smile.
Our cladding will:
Protect your home from the elements
Provides privacy within your property
Soundproofing the structure to keep your home quiet
Fire and pest resistant
Creates an airtight environment

Guttering quotes Coulsdon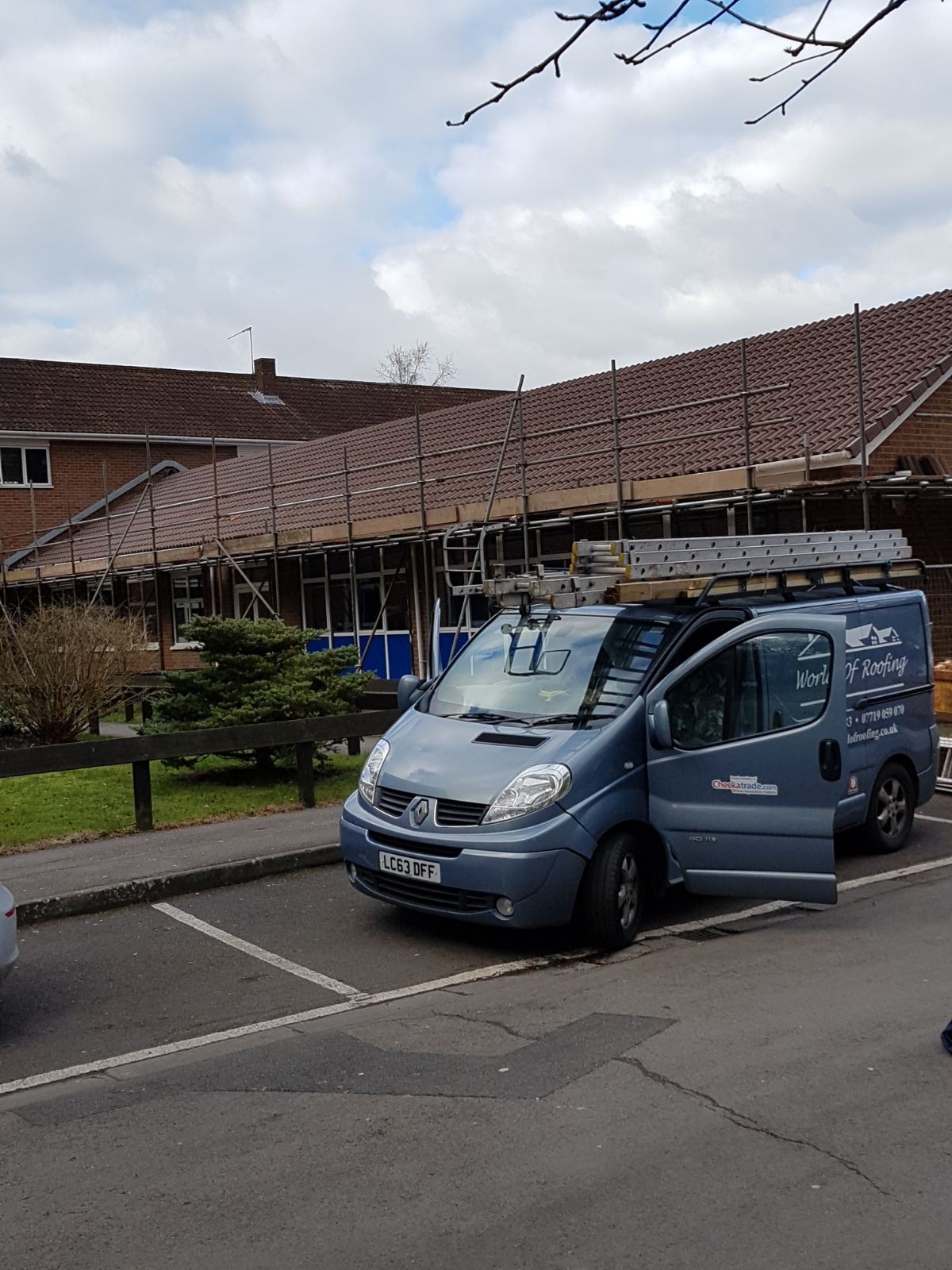 New fascias and soffits near Coulsdon
The benefits of uPVC guttering in Coulsdon
Here at World of Roofing, we supply, install, and repair all guttering. We specialise in the installation of uPVC gutters and downpipes that offer property owners a wealth of benefits.
Maintenance-free so will only require a wipe down occasionally to stay looking good
Weather resistant
Improves the aesthetics of your property
Available in a variety of colours to suit your property
Resistant to wildlife and insects
Can withstand extreme temperatures
It is important to keep your gutters clean and well-maintained. We provide a gutter maintenance service, where we can clear leaves, moss, and other debris from your gutters, so water can flow through them properly away from your property.
World of Roofing in Coulsdon can provide quotes for the following roofline services
Guttering repairs and replacement Coulsdon

Replacement downpipes Netherne-on-the-Hill
Fascias and soffits Coulsdon