Roofline services, including guttering repair and installations in Esher, Surrey
Here at World of Roofing, we offer residential and commercial customers in Esher and Claygate a wide range of roofline services, including gutter replacements, upgrades, and repairs. We are experienced in completing all types of roofline installations, maintenance, and repair work and no job is too big or small for us.
A quality and durable roofline can make a huge difference to the appearance of your property and will protect it from the elements. Our team of roofers offers a quality service for all your roofing needs, including domestic and commercial roof repair. We use the highest quality materials and all our work is fully insured.
Our roofline services include:
Fascias and soffits: We can replace, install and maintain your fascias and soffits, so they not only make your roofline look smart but stop damp and water from penetrating the roof and walls of your property. We can replace tired and worn-outs fascias and soffits with tough uPVC upgrades, to give your property the protection it needs.
Guttering and downpipes: We will replace or repair your guttering and downpipes so rainwater can drain away from your property effectively. The gutter systems we use are hard-wearing, durable and attractive and come in a range of colours to suit your property.
Bargeboards and cladding: First impressions count, and we can update your bargeboards and cladding so they not only look smart but offer excellent protection.
Velux roof windows: Do you need a roofing expert to adapt your roof, so loft windows can be installed? Our team can safely complete the job, so you can get roof windows installed.
Parapet wall repair: Parapet walls are common features of many period buildings. We can complete repairs to all types and styles of parapet walls.
Chimney work: We can assist with all aspects of chimney work including repointing, rendering, leadwork and welding, and capping, to ensure your chimney remains safe and looks smart.
If you would like to find out more information about the work we do, please call now on 07719 059 070.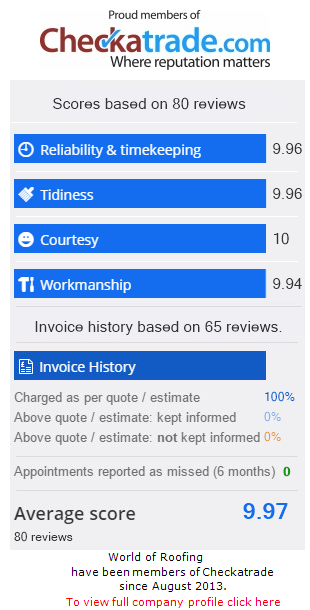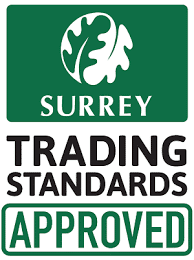 Upgrade your gutters near Claygate (KT10)
Do you have blocked, leaked or damaged gutters or downpipes? You may not give your gutters much thought until they stop diverting water away from your property and without effective guttering in place, you could be left with a long list of serious and costly repairs.
We offer a full gutter repair and replacement service using high-quality uPVC guttering in a variety of colours to suit your property. This guttering is durable, long-lasting and easy to maintain.
We undertake a variety of jobs, including:
Gutter clear outs, cleaning, and maintenance
Replacing damaged or leaky gutters
Gutter re-alignments and repairs
Gutter upgrades and installations
If you wish to replace your guttering, we can do this as part of a whole new roofline system, including fascias and soffits or we can fix new guttering to your existing roofline. We ensure that all systems are tailormade to your requirements and our prices are always competitive. We are always happy to provide no-obligation quotes and advice.
World of Roofing in Leatherhead can provide quotes for the following roofline services
Guttering
Replacement downpipes
Fascias and soffits
Chimney repairs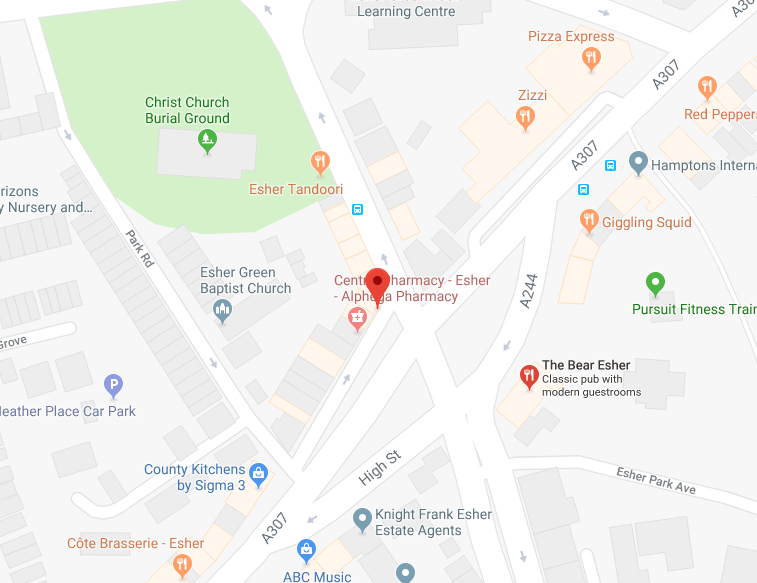 Covering: –
Hersham
Claremont
Thames Ditton
Elmbridge
Request a callback from our team
Esher fascias and soffits installed
Is the outside of your home looking tired and unloved? New fascias and soffits will immediately tidy up the appearance of your home, giving it a smarter and more uniform look.
Not only will this improve the appearance of your property and add value, but the installation of new fascias and soffits will boost functionali