Roofline repairs and guttering in Sutton, Surrey
Are you looking for experts to fix your leaky gutters? Perhaps you are thinking about installing new fascias and soffits to update your roofline? Or maybe you require parapet wall repair? The team at World of Roofing can help. Working in Sutton, Belmont, Wallington, Merton, Hackbridge, Mitcham or Morden and throughout the nearby areas of South London and Surrey, our independent roofing and roofline contractors will ensure your roofline is in an excellent condition.
The integrity of your roof is not just about the slates or other material that covers it. Another key part of keeping your roof protected from the elements is your roofline. Rooflines are all composed of the same elements, which are designed to bridge the gap between your roof and the walls of your building to create a watertight seal against wind and rain. The guttering also diverts rainwater away from your house or commercial building. It goes without saying that your roofline – your fascias, soffits, cladding, bargeboards, guttering and downpipes, should be kept in a good condition, so they are fit for purpose.
We have over 13 years' experience in the roofing trade and can come highly recommended on sites like Checkatrade. As well as all other types of roofing work, such as the installation of new and pitched flat roofs and roofing repairs, we offer a selection of roofline services. With free site visits and no-obligation surveys, alongside high-quality workmanship, you can rely on us to get any job done on time.
Our roofline services include:
Gutter repairs and maintenance
Guttering and downpipe replacements
Flat roof replacements and repairs
New fascias, soffits, cladding and bargeboards
Roof repairs and emergency repairs
Velux windows and skylights
Leadwork
Parapet wall repairs
We work with a wide variety of customers and take on various roofing jobs from new flat and tiled roofs to guttering, Velux windows, and leadwork. All roofs are designed to last and all work comes fully guaranteed.
Please contact us to find out more on 07719 059 070.
Improve your home near Belmont with new fascias and soffits
When was the last time you took a close look at your roofline in Sutton? You may not give your roofline a second thought until it needs attention. Our fascias and soffits add the first line of defence against the weather, be it rain, snow, or wind. We can install new uPVC fascias and soffits that offer many benefits.
Installing new fascias and soffits will make your property more weather-tight and energy efficient
uPVC is an extremely low maintenance materials and except from the odd clean from time to time, they will always for years to come
Upgrading your fascias and soffits will give an aesthetically pleasing exterior and they come in many different colours and styles to suit your exterior
SM1 guttering replacements and upgrades
If you need work completed on your guttering, such as maintenance, cleaning or repair work, this is not a DIY job. Let our roofing professionals help! We understand that a good guttering system plays a crucial role in diverting rainwater away from your Sutton property, keeping your home or business premises dry. We install top quality uPVC guttering an downpipes that are available in a wide range of colours, styles, and finishes, making them ideal for refurbishment projects and new build developments.
These systems not only look great but are flexible and will never rot, rust or discolour and come with a guarantee. Regular cleaning and inspecting of your guttering will also ensure it is working efficiently and will prevent any costly bills further down the line.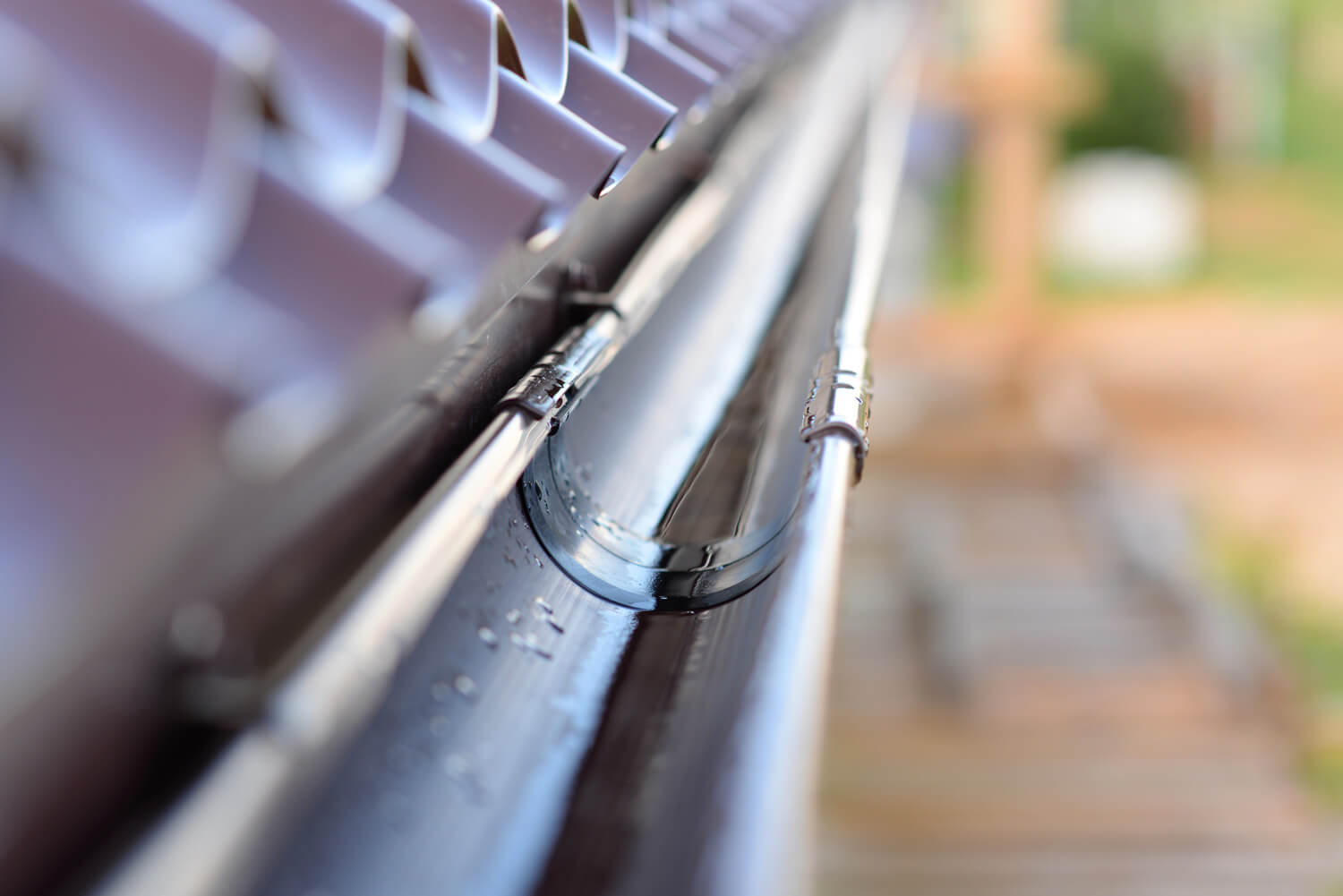 Guttering quotes Sutton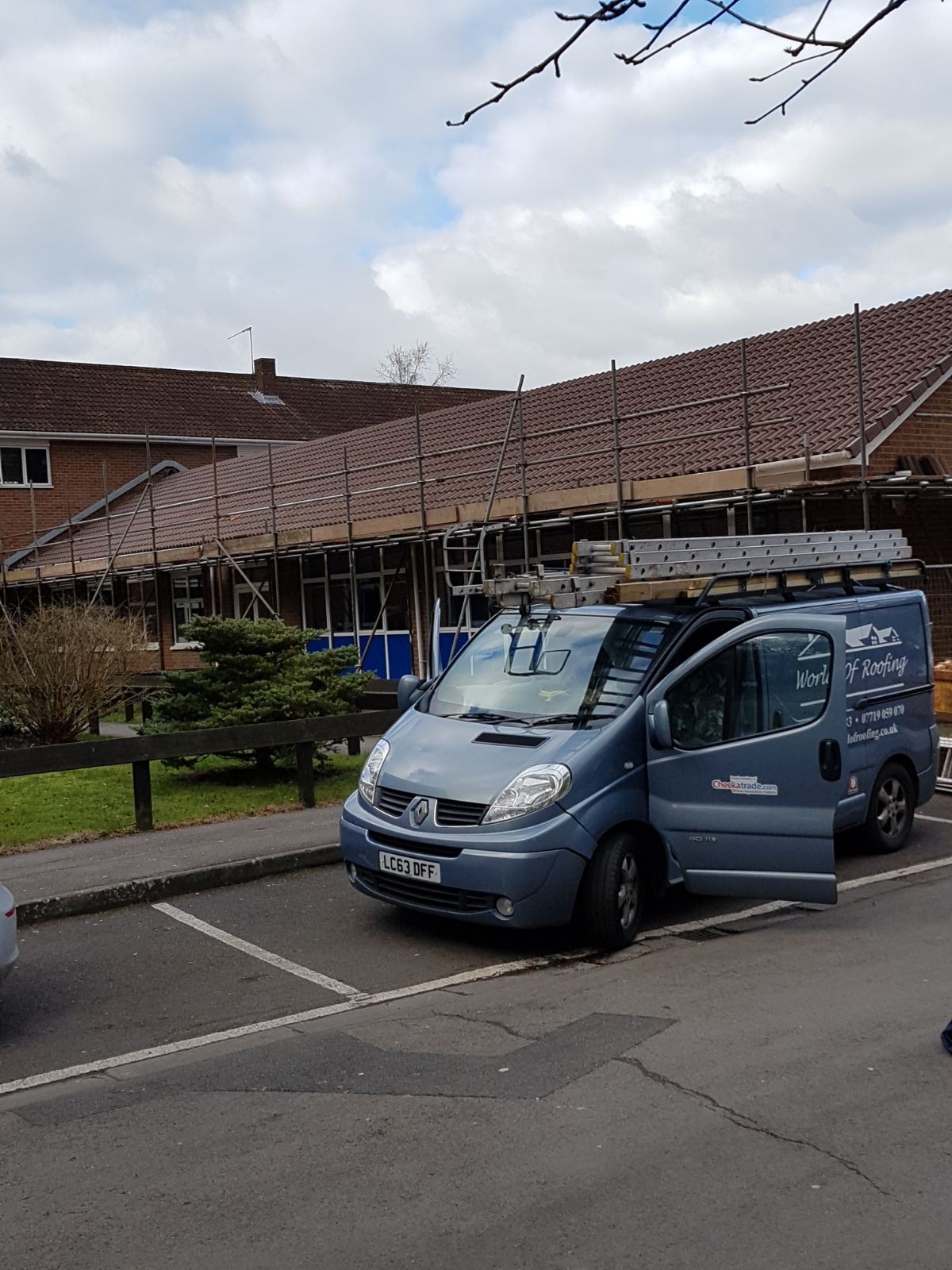 New fascias and soffits near Sutton
World of Roofing in Sutton can provide quotes for the following roofline services
Guttering repairs and replacement Sutton

Replacement downpipes Belmont
Fascias and soffits Sutton

Chimney repairs

Belmont, Wallington, Merton, Hackbridge, Mitcham and Morden
Request a callback from our team
Belmont leadwork and chimney work
As our name might suggest, the team at World of Roofing are specialists in a number of areas. As well as flat roofs and pitched roofs, we can help with specialist services, including chimney work, parapet wall repairs, Velux windows and lead work in Sutton.
Lead has been used as a roofing material for hundreds of years. It is extremely flexible and can be moulded around shapes to create a firm seal. We can complete all types of lead work on your roof and chimney.
For roofline work, fascias, soffits and guttering in Sutton, get in touch
To request a free site visit, please call 07719 059 070, 01372 801 935 or freephone 0800 689 0519, or email us at info@worldofroofing.co.uk