Roofline and guttering supply, fit and repair in Chessington, Surrey 
Have your guttering systems seen better days? Perhaps you are wondering about the benefits of roofline replacements and UPVC fascias and soffits? Have you got unexpected leaks in your roof space? World of Roofing is a specialist team of roofing and roofline professionals who can service your roof in Chessington, Tolworth, or Stoneleigh.
We founded our local roofing business over a decade ago and since then have completed thousands of jobs for domestic and commercial customers throughout the nearby parts of Surrey. Over this time we have built a strong reputation as being the go-to roofing company in the area and we are known for our reliability, professionalism, and outstanding work. As a result, much our business comes from word-of-mouth recommendations. To preserve our high standards, we never sub-contract any work.
We are approved by Surrey Trading Standards and have glowing references on Checkatrade.com.
We offer our local customers a range of services, including:
General roofing work and roof repairs
Flat roofing installation, maintenance, and repairs
Roofline repairs
New fascias, soffits, bargeboards, and cladding
Gutter repairs and replacements
Guttering system upgrades
Request a roofing or roofline quote now by calling 07719 059 070.
Your roofline near Tolworth: Why is it so important?
Are you based near Tolworth, Chessington, or Hook and are thinking about having work done on your roofline? Your roofline is the name of the boards that run below the roof and eaves of your house. They comprise a number of products, including fascias, soffits, and bargeboards and each has a different function.
Traditionally, rooflines were made from timber but this has the tendency to rot and warp and also requires a lot of maintenance, such as regular painting to keep it looking good. We recommend using high performance uPVC rooflines because these are durable, long-lasting, low-maintenance, and easy to install.
Your roofline is one of the most important elements of your home and is constantly exposed to the weather. If cracks and leaks appear, they must be dealt with so as to avoid causing damage to the walls of your home.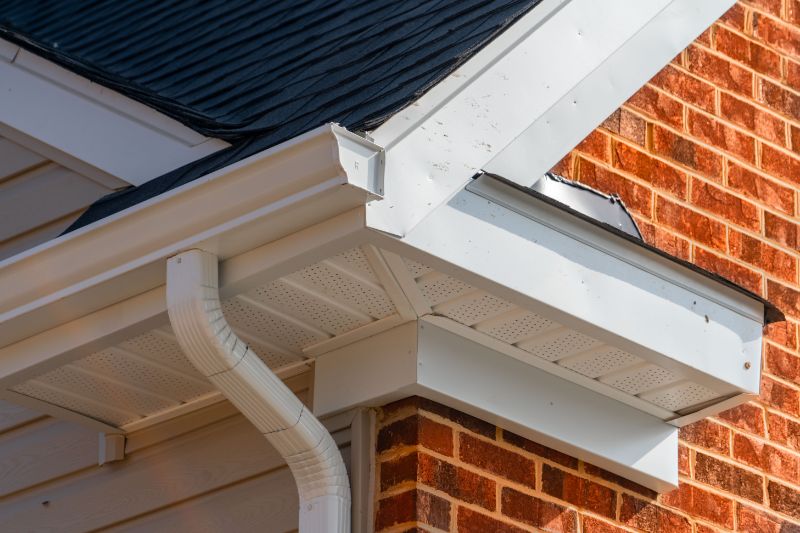 Guttering quotes Chessington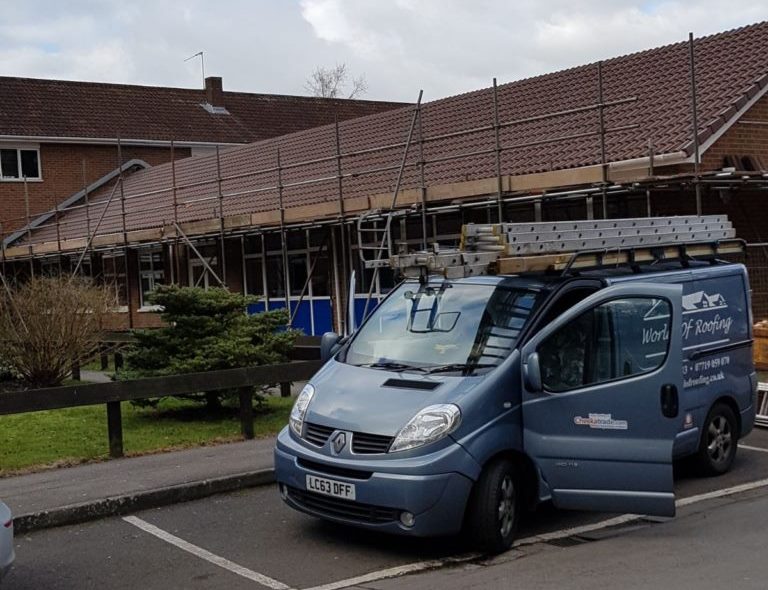 New fascias and soffits near Chessington
Let us take care of your KT9 guttering systems
Our experienced Chessington roofers have a wealth of experience in the maintenance, repair, and installation of new guttering and downpipes. Guttering is your first line of defence against the weather and ensuring it is in a good condition is very important.
Your gutters will sluice water of your roof and direct it down the drain so it cannot touch the sides of your walls. However, over time leaves can fall in them and moss can grow and this build-up of material can lead to damage and low water to build up. If this water is allowed to get into your property it could cause damp, structural issues and have consequences for your health.
We can supply and fit hard-wearing uPVC guttering, which is affordable and easy to maintain. It is also available in different colours and finishes, so look good and will give your property great kerb appeal.
uPVC is virtually maintenance-free so will never rot, rust or warp
Durable and long-lasting with comprehensive guarantees
Available in a range of colours and designs
World of Roofing in Chessington can provide quotes & prices for the following roofline services
Guttering repairs and replacement Chessington

Replacement downpipes Tolworth
Fascias and soffits Chessington

Chimney repairs KT9

uPVC guttering near Chessington